William "Bill" Logan Scholarship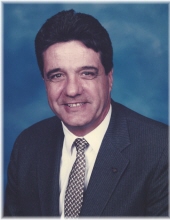 The William "Bill" Logan Scholarship
Purpose: The William "Bill" Logan Scholarship is an award for a Van Buren Community High School Senior AND a Keokuk Community High School Senior, who meets the criteria set forth by the State Central Bank Board of Directors. This will be an annual award given in the amount of $500 to each award winner.

Eligibility Requirements: Award winners must be a high school senior who exhibits characteristics of a leadership role in their activities, and can demonstrate a motivation to learn, evidence of work commitment, and a contribution to the community. The students must also have a financial need.
Procedures: The award winners will be selected by State Central Bank's Board of Directors at their April 25, 2018 meeting. The deadline for applications is April 17, 2018. Students interested in the Scholarship must fill out an application and submit, in person, by mail, or by e-mail. The application must include a letter of recommendation that is a non-family member who is familiar with your skills and abilities, and can attest to your character.
To fill out an application, please click the top link to the right, and you can submit via e-mail to the link on the bottom right.
Good luck, and thank you for your interest in this opportunity!
***Update- 05/22/2018. Applications have been received and are being reviewed. A decision will be made soon and the winner of the award will be notified promptly! Thank you all for your patience as we are beginning this process!***
State Central Bank
Member FDIC